Online Tools To Make Mom's Life Easier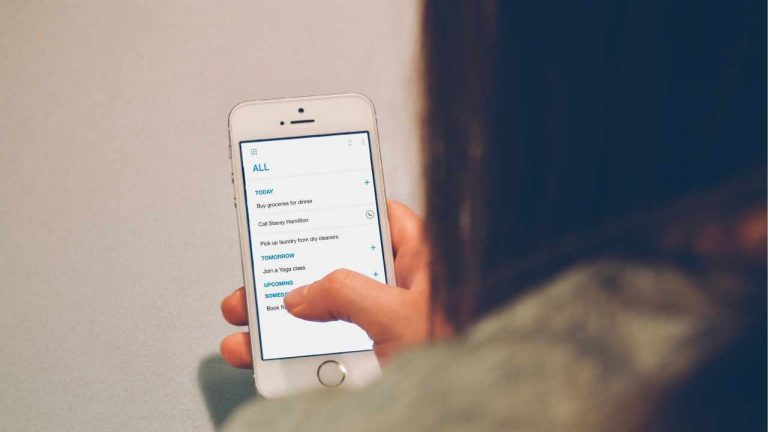 The life a mom might be best described as "organized chaos." Sometimes it's more chaos and less organized than we'd like. Fortunately, there are many online tools that can help make your life less chaotic, more organized, and a whole lot easier. Here are our top picks to help simplify life for all those busy moms out there:
Keep Appointments and Chores Organized
Kids have some of the most jam-packed schedules around. Keeping track of soccer practices, birthday parties, school events, and doctor appointments for one kid is difficult enough. Adding in your own obligations can make it seem impossible to keep track of anything, but it's a little bit easier with an app like Cozi. It's free, and available for iOS and Android devices that allows you to keep track of all of your children's activities, your own and your partner's all in one place. You can even store recipes and create and share shopping lists and chores to help make sure things that need doing get done.
Keeping Track of Baby Milestones
Caring for a newborn requires paying attention to the tiniest details and things you never thought you'd need to care about (like another person's bathroom habits). Babies grow incredibly fast during their first 12 months of life, which can make it difficult to keep track of your baby's daily care and schedule. Total Baby makes it easy to track your newborn, from feedings, sleeping, to developmental milestones. Total Baby also lets parents time diaper changes, breastfeeding, sleeping, and stay on top of doctor appointments and vaccines, perfect for keeping sleep deprived parents on track.
Never Forget Items at the Grocery Store
What mom hasn't walked into the grocery store with one specific item in mind, only to leave with everything but the one thing she went in for? Avoid the second trip to the grocery store with the tool AnyList. Not only does it suggest common items as you create your list, it will also group your items by category, like dairy or produce, so you can grab everything at once instead of going back and forth throughout the store. Plus, you can share your list with other family members so anyone can update the list when they use the last of the milk or notice there's no more paper towels.
Stay Sane by Meeting Other Moms
Parenting is one of the most rewarding parts of life but it is full of challenges and, let's face it, occasional moments of feeling like a failure. Building friendships with other moms is a great way to overcome the stresses of parenthood and keep your sanity. You can add to your mommy network with the MomCo app. MomCo connects you with other moms in your community, allows you to set-up play dates, participate in forums to get advice from other moms, join local mom groups, and make friends.
Take the Stress out of Relocating 
If your family is faced with needing to move, whether for a new job or to be closer to (or farther away from) family, you don't need to panic about finding a new place to live thanks to online tools like ForRent. Families looking for apartments for rent in NYC or four bedroom houses in another part of the country, whatever the case may be, can find the perfect place to call home without packing up the whole family to tour a potential rental property.
Fit Working Out Back Into Your Schedule
If making time to get to the gym is an impossible for you these days, try bringing your workout into your home with the Workout Trainer app. The Workout Trainer app includes workouts of varying lengths and a variety of categories, like weight loss, yoga, butt and legs, and cardio, to help busy moms easily fit working out back into her schedule.
Get Picky Eaters Involved in Lunch Planning
If your picky eater makes packing school lunches a daily struggle, try using LaLa Lunchbox. LaLa Lunchbox is a meal planning app that helps get kids involved in planning their lunches for the week. With LaLa Lunchbox, kids create a virtual lunchbox to feed their very own little hungry monster. Kids create meals for their monster (and themselves) by selecting foods from a food library. Parents have the freedom to add or remove foods from the library based on foods they have on hand or plan to buy for the week. Even if your child isn't a picky eater, having him or her create their own lunch plan gives you one less thing to figure out during the week and helps your child learn responsibilities. It's a win-win.
Motherhood is one of the toughest jobs but also one of the most important. You can make your job a little less difficult and have more time for the joys of motherhood by using these online tools and apps.

About the Author: Jennifer Thayer is a technology writer from Southern California. She is passionate about exploring new ways technology can be used to make day-to-day tasks easier. Follow her on Twitter