Pre-Vacation Checklist: What to Do Before Vacation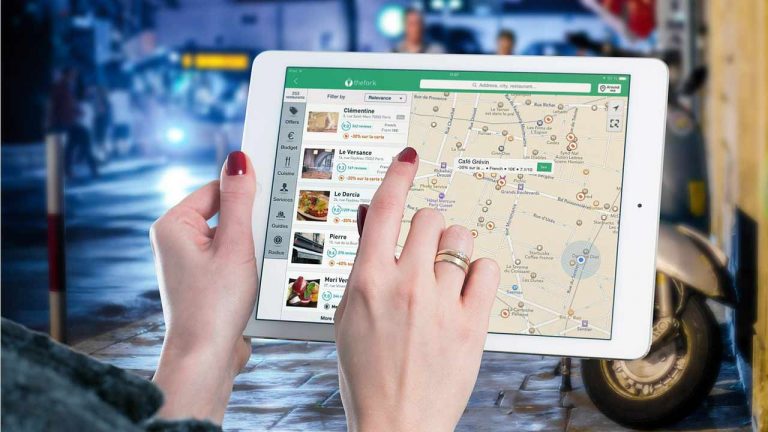 People often joke that they need a vacation from their vacation, and it's understandable. Planning and paying for a vacation can involve a great deal of work, and even be a source of stress. To make life easier on yourself, take advantage of this pre-vacation checklist. Take care of these eight tasks, and you can rest easy during your holiday trip.
Schedule Automatic Bill Payments
Don't stress about your bills when you're on vacation – enlist in automatic bill pay if you can, so that your bills are paid on time no matter what. Alternatively, perhaps you would still like to pay your bills manually, but know that you won't be home to do so? If so, download a mobile app like Mint, so that you can pay your bills right from your phone. Whichever solution works best for you, it's simply nice knowing that you don't have to be at home to pay the bills.
Put Your Mail on Hold
Putting a hold on your mail is quick and easy, and prevents you from having to find a willing neighbor to collect your mail for you. Simply place a mail hold through the U.S. Post Office for the appropriate dates – you can then choose to either collect the mail yourself from your nearest Post Office location, or have them deliver your mail to your house when your hold ends (this is our recommendation). It couldn't be simpler.
Throw Away Perishable Food
We assure you, the last thing you want to come home to after a two-week vacation is rotting food and moldy fruit! Before you leave for your trip, get rid of all of your perishable foods, whether they're refrigerated or not. Knowing that you are taking a vacation, it's also a good idea not to buy too many perishable items in the weeks and days leading up to your trip. Yes, you'll likely need to go grocery shopping immediately after you get back, but that's par for the course!
Prepare Your Home
To ensure that your house is secure, to mitigate the risk of water or fire damage, and to lower your utility bills while you're away, be sure to prep your home before leaving on your trip. Turn off all electronics, unplug all non-essential devices, and consider shutting off your water valves as well. For additional security and improved home management, you will find that home automation systems can help you secure and monitor your house while away. With such a system in place, you can control key functions, such as the thermostat and lights, right from your phone. It couldn't be easier!
Confirm Your Reservations
Before you depart, be sure to confirm your airfare and hotel (or apartment) accommodations. You can do this online or over the phone. Doing so will allow you to handle any last-minute emergencies should they pop up before it's too late. If your flight has been delayed, for example, or your hotel room reservation isn't on record, it's better to resolve these matters early. When you're on vacation, relax and have fun – don't worry about putting out brush fires every other day.
Download Useful Travel Apps & Maps
Are you traveling to New York City for the week? If so, be sure to download the MTA subway map to your phone. Perhaps you're taking the entire family to London? If so, then download the Tube map! You may also consider downloading a walking map for the city you will be visiting – this will allow you to navigate without having to use your data or worry about a phone signal. And if you are looking for travel guides, there are plenty of options to choose from, including Yelp, Lonely Planet and Frommer's. Download the appropriate app and start planning!
Contact Your Bank
Even if you're staying in the country for your vacation, it's still recommended that you contact your bank to let them know about your travel plans. Otherwise, they may flag – and place a temporary hold on – your debit and credit cards for suspicious account activity. The last thing that you want when traveling is to run out of funds, and have no means of getting more. Prevent this from happening by taking advance precaution and informing your bank of your holiday plans. You will be glad that you did the first time that you withdraw money successfully from the ATM!
Purchase a Temporary Wireless Plan
Finally, if you are traveling internationally, purchase a temporary international plan to avoid costly overage and roaming fees. Most if not all carriers offer these plans, and they can be quite affordable. Simply get in touch with your carrier, inform them of where you will be traveling and when, and describe your needs. There will likely be a number of different plans to choose from, offering various levels of coverage – simply choose the plan that meets your needs and works with your budget. If you plan to text, make phone calls, use GPS mapping, or log on to social media while you're away, you will be glad that you have an international plan.
About the Author: Jennifer Thayer is a technology writer from Southern California. She is passionate about exploring new ways technology can be used to make day-to-day tasks easier. Follow her on Twitter