Side Gigs for Moms Who Balance Work + Family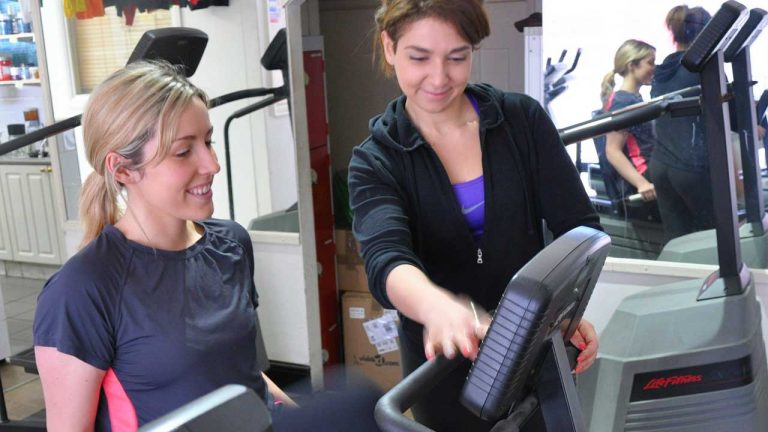 Being a mom is more than just a full-time job. It's not your typical 40-hours a week, clock-in, clock-out, leave your work at the office ordeal. This job is 24/7, overtime to the max and the payout sometimes comes in angry kids telling you you're ruining their life. But it's rewarding, and we do it—it's a love-hate position. For the mom's looking to get a job outside their role as mom, a side gig may be the perfect way to get back in the work force, gain new resume experience and make use out of whatever spare time you might have outside of running the household. If it's important for you to have personal career fulfillment as well as balance family life with it, here are some side jobs to try out and unleash the super-mom in you.
Fitness Instructor
Part of maintaining good health while raising a family is making sure you put the time towards your own well-being. This could mean setting aside a time to work out regularly. If you find yourself going to your local fitness studio, utilizing the complimentary child care that may be provided or working out during your lunch break either from your full-time job or between dropping off the kids at school and picking them up, you may be in the perfect position to take on a fitness instructor role. Fitness studios such as the Bar Method provide quality training programs and flexible scheduling so that you can teach classes and take classes between taking care of the family.
Rideshare Driver
Don't let that soccer mom van go to waste. There are plenty of people who need a ride, especially one in a spacious car. While the kids are at school, you could drive for a ridesharing company like Lyft. The company does carpooling options, which fits your larger vehicle (should you have one). Plus, you get to meet and talk to people you pick up and have conversations outside of what happened during recess.
Direct Seller
If you've always had a knack for persuasion, direct selling could be your calling. Join the Amway network to become a direct seller for nutrition, health and beauty products. You can build a consumer base using the platform's tools and guidance, and it can all happen from home. Once you sell a product, you receive a margin of the sales. Additionally, you can recruit other moms who might be interested in helping you sell products and receive a bonus commission for each person you recruit.
Teacher
Before you became a mom, what was your passion? Was it painting, playing piano or cooking? If you're looking to tap back into your passion (outside your family), why not share it with others and teach it. You can post classes to sites like Dabble where interested people can sign up to learn your skill, while you monetize and exercise something you love to do.
Freelancer
Freelance work can be extremely profitable and flexible for any mom who might possess a honed skill. For instance, if you have a marketing background but left your corporate job to raise your children, you can be a freelance marketing consultant. A lot of times businesses will opt for a consultant instead of hiring a marketing agency to do the work because it's less cost to them and the turnaround time tends to be quicker. Another avenue could be writing or graphic design. These are niche skills that many people have not mastered, and if you possess the talent to craft words and art worth buying, then offer up your services on freelancer sites like Upwork.com.
Tutor
As a mom, you probably have seen your fair share of homework and been forced to brush up on subjects you haven't worked with in years. Well, why not use your knowledge to tutor students other than your own kids. Perhaps you can post a flyer offering your services on the school bulletin board or at the taekwondo studio your kids go to. You might be surprised how effective word-of-mouth and gorilla marketing can be, especially if you're trusted in your social network of friends.
Practice Patient
If you live near a medical school, you could potentially get a job helping medical students by being their practice patient. Many of these students need to practice diagnoses on individuals before they can do the real deal. Look on online job boards or medical school job listings for standardized patient positions. It's easy money and you can get your acting chops a try.
Dog Walker
While the kids are at school, or taking a nap, it's nice to get out of the house and take a walk. Why not make some money out of the activity by walking the neighborhood dog? Apps like Rover and Wag employ people to walk dogs for others. You get your daily cardio in and destress with some furry new friends—it's a win-win.
From instructor, patient, driver to marketer, the range of side gigs for moms who want to balance work and family is wide. Choose the role that best fits your interests and practice a new job outside of being mom. You'll be able to still focus on your family while gaining the personal fulfillment that all moms deserve.
About the Author: Jennifer Thayer is a technology writer from Southern California. She is passionate about exploring new ways technology can be used to make day-to-day tasks easier. Follow her on Twitter.